Top 5 Online CE Course Providers for Dental Hygienists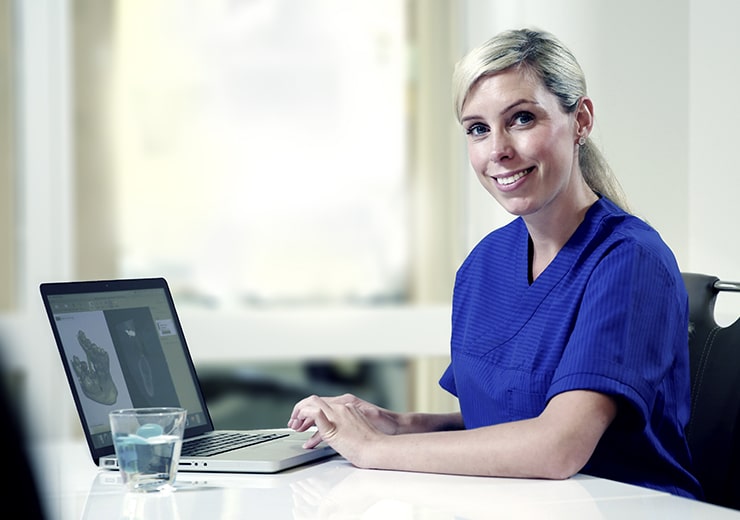 Requirements By State
As a dental hygienist, you have a lot to do: clean teeth, teach patients about oral health and hygiene and perform dentistry procedures. It's essential to keep up with your continuing education to ensure you're as well-equipped as possible. Before we jump in, here's a super helpful guide that breaks down the CE requirements for RDHs by state:
https://www.concordseminars.com/State-CE-Requirements-RDHs.asp
Top 5 Online CE Providers
Continuing education is a great way to expand your knowledge, earn a higher salary, and advance your career. Here are five great online resources to help you keep your skills sharp!
1. CEbroker.com
Discover courses your board will accept, fulfill your requirements, and get automatically reported. This is the easiest service on the internet to find CE that is quickly accepted and registered by dental boards.
2. The American Dental Hygienists' Association
The American Dental Hygienists' Association (ADHA) offers courses and certifications on pediatric care and oral cancer prevention.
3. Today's RDH
This website offers courses on a wide range of topics in dental hygiene, including infection control, infection control and management of dental emergencies, and the management of denture emergencies.
4. Dentalcare.com
The website for this course provider has hundreds of options for continuing education in all areas of dentistry, including general practice, endodontics, oral pathology, orthodontics, periodontology, and more!
5. Dimensions of Dental Hygiene
This course provider offers classes for professionals at all levels of experience.
Conclusion

Dental hygienists have a great career and can make a lot of money. But if you want to get ahead, you need to keep up with the latest developments in the field.

That's why we've compiled this list of the top 5 best continuing education course providers for dental hygienists. Please share your preferred CE options with us in the comments and if you have experience with the ones we have on our list!