10 Tips to Help Dental Offices Get Started with TempMee!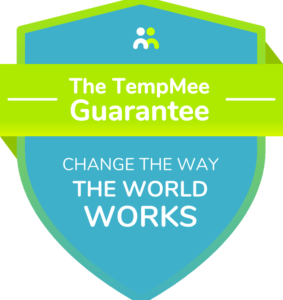 TempMee is revolutionizing the marketplace for temp dental hygienists at the perfect time. As now more than ever, dental offices just like you, are in urgent need of temp dental hygienists and that's where TempMee comes to the rescue! With our massive network of hygienists and state-of-the-art platform, we are able to connect offices with the best local hygienists!
The following tips and directions will help Dental Office's understand how the TempMee digital platform works, how it matches nearby hygienists to Offices that need temporary staffing, and address common questions offices usually have.
How to create an account:
Download and create an account on the app: joingotu.com/app
Make sure your phone allows notifications to be sent to you via your phone's "notification settings" screen.
OR
You can also Create and log in to your Dental Office account here: https://dental.tempmee.com/
Make the contact information for the account with the details of the Office Manager or whoever handles staffing for your office.
2. Why is Payment Information required to post a shift?:
After creating an account, you are ready to start posting shifts to the TempMee Platform.
In order to post a shift to the app, you need to input your bank information so the funds can be held in escrow when a hygienist accepts the shift, then those funds will be paid to them when they complete your posted shift.
3. How much Does TempMee cost an Office to use?
There is no cost to have an active TempMee Dental Office Account at the moment.
The only costs associated with TempMee are the daily hygienist pay and the booking fee, which is 22.5% of the total hygienist daily pay.
EX: Hygienist is paid $100 for a day's work at your office, after you confirm that they completed their shift, that money is sent out to the hygienist plus the 22.5% booking fee. In this case, $22.50 is charged as well for the booking fee. So, the total cost to have the shift filled was $100 for the hygienist's pay, plus the $22.50 for a total of $122.50.
4. A Hygienist Accepted the Shift, Now What?
All Hygienists are verified and confirmed to be State Licensed hygienists with no derogatory marks on their Hygienists License.
After they accept your shift, your office has 24 hours to confirm the hygienist as a final confirmation for both parties to be aware of their responsibilities and commitments to each other.
5. A Hygienist Counter Offered, What does This Mean?
When a Hygienist counteroffers, it means they want to work at your office and fill the shift for you… they just need some "extra convincing"($$).
This is often due to the fact that they are used to being paid at a more competitive rate, because of the scarcity of hygienists at the time.
The shift you posted is still visible to all nearby hygienists, even though it's currently countered
If another hygienist accepts the shift at your original rate, any counter offers are automatically declined, and the post is now filled and awaiting confirmation from the office
If the Hygienist counters at a higher, but acceptable rate, then you have 5 hours to accept the counteroffer so the hygienist can finalize their work schedule for the future. Otherwise, they are free to withdraw their offer and possibly work at another office that day.
6. What details about the hygienist can I see before I confirm them to fill my shift?
When a hygienist accepts your shift, you can view details about them like: Their name, How many years they've had their license, their rating on the app, and their profile picture.
If you need to contact the hygienist and ask them anything in particular, please reach out to customer service so they can connect you both (786-460-2170).
7. What if I don't like the hygienist that wants to accept my post?
Even though all our hygienists are verified and hold active RDH licenses, we understand if you would prefer not to work with a particular hygienist.
If you see that a hygienist has accepted a shift and you decide they are unsatisfactory for any reason, you can decline the hygienist by pressing the big red "X" symbol next to their name on the shift details page. 
8. What if a Hygienist cancels on me?
While it is rare that hygienists cancel shifts they have already committed to; they are still human beings with unique circumstances and because of this we can never guarantee 100% that every hygienist we work with will honor their professional commitments.
If a hygienist does cancel, we automatically block them from the app unless they provide an adequate reason as to why they canceled a shift
As per our standard operating procedure, we immediately repost the shift and try to find another hygienist. Make sure you text or call 786-460-2170 if you do not want us to repost it.
If we do not refill the shift, the payment for the shift is reversed from escrow back into your account/card when a hygienist cancels a shift at your office.
9. I already confirmed a hygienist for a shift earlier, but now I need to cancel. How does this process work?
We understand that the schedule of some offices change frequently. However, if this causes Hygienists to miss out on work opportunities, there has to be a system in place to reduce the financial impact on the hygienist.
Please be aware of the following policy in regards to refunding hygienists' pay for shifts canceled by the dental office.
You can cancel at any time, however, fees may apply. If a shift is canceled between 100 days – 72 hours before a shift, the office has 24 hours after confirming the shift to cancel with no fee.
After the shift has been confirmed for 24 hours, the office will be refunded 75%. Between 72-24 hours before the shift, the office has 20 minutes to cancel a confirmed shift. A shift canceled within 24 hours before a shift will NOT be refunded.
In the case of cancellations due to publicly recognized natural disasters, national emergencies, or global pandemics refunds may be issued. / cancelation fees may be waived
10. I posted my temp shift to TempMee but it isn't being accepted by any hygienists. Why is this happening?
There are numerous factors that could explain why your shift isn't being accepted by the hygienists in your area. The most common reasons are that the hygienists are not available on the desired date, or the pay being offered is not competitive enough for the area and climate of the profession at the time.
It is always recommended that you set your hourly pay rate at a slightly higher rate than your region's average; doing so makes your posted shifts more likely to fill compared to other shifts posted in your area.
We always recommend reaching out to your hygienist coordinator by text/call at 786-460-2170, to assist in this situation.